Buy a townhouse in Mauritius
Available in 2 or 3 bedrooms, these townhouses have been designed to offer remarkable privacy, comfort and a relaxed lifestyle. With a beautiful private garden and an infinity pool, your residence offers magnificent views and privileged service.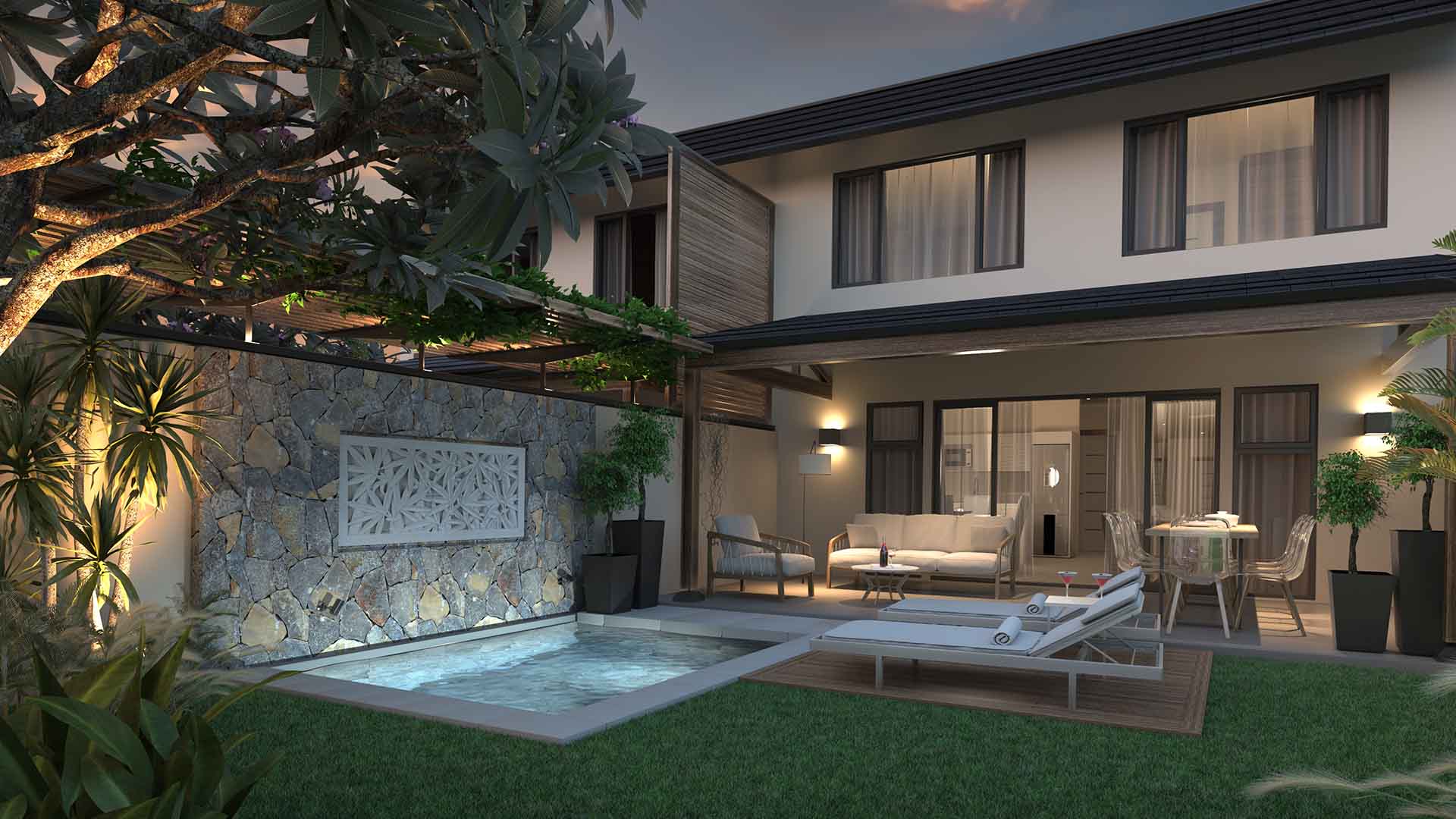 This elegant 3-bedroom duplex features a spacious open floor configuration. Set within landscaped grounds, the 140 m2 townhouse has different amenities including a private terrace with a hot tub.
---
bed

3


Bedrooms

bathtub

3


Bathrooms

crop_square

146 m2
Built area
---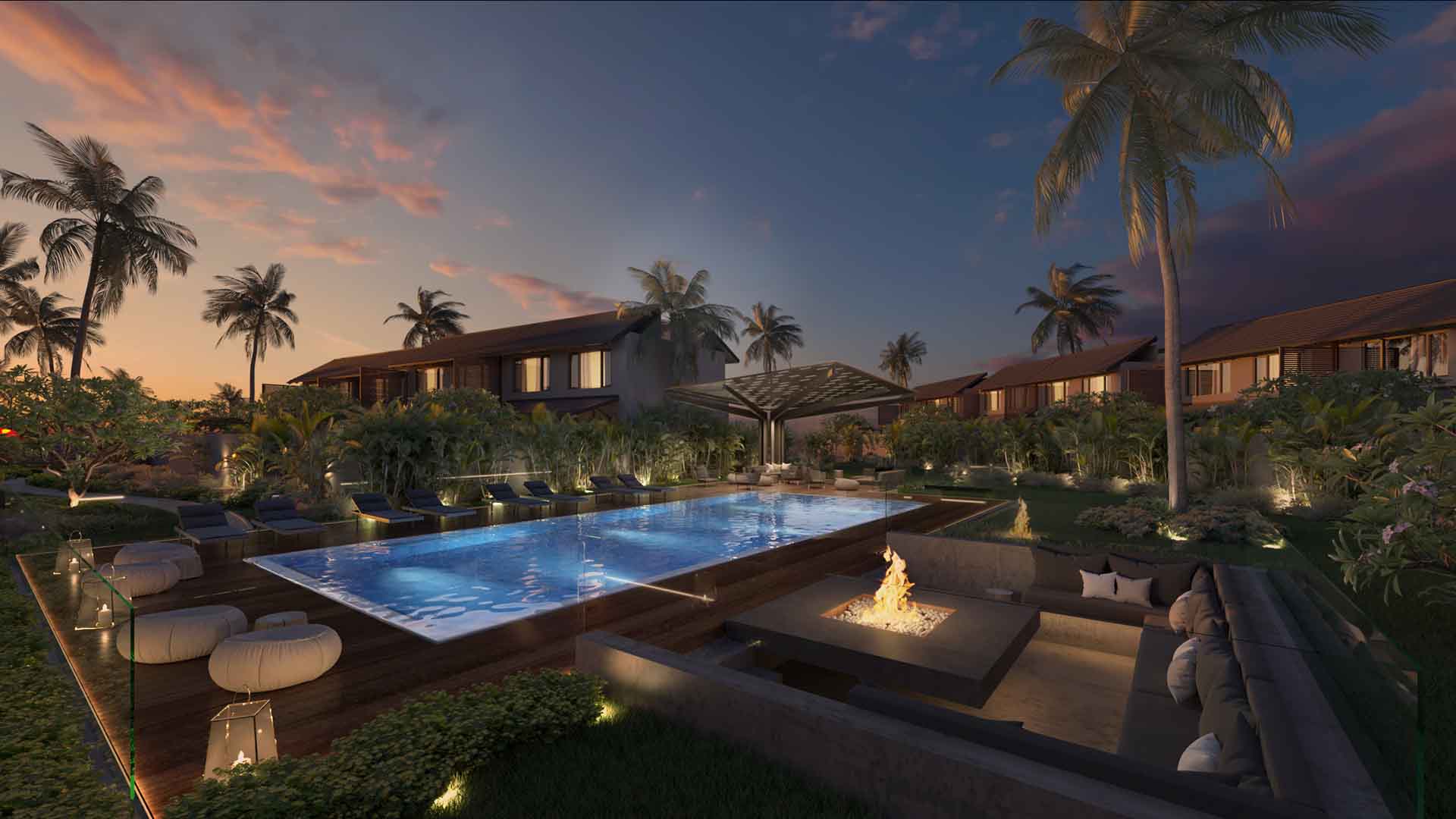 This 2-bedroom duplex features designer fittings, large floor-to-ceiling windows, and an open-plan living room. The 115 m2 property has a private garden and swimming pool.
---
bed

2


Bedrooms

bathtub

2


Bathrooms

crop_square

116 m2
Built area
---